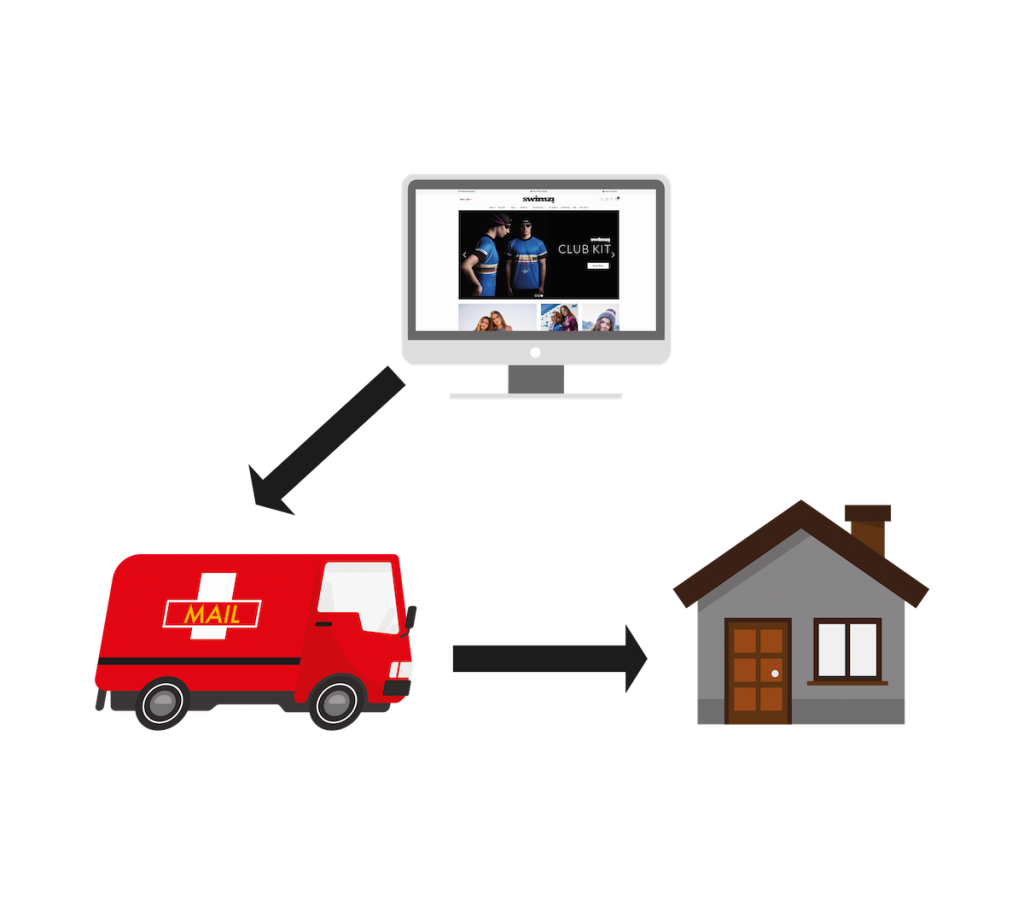 A well tailored approach to custom teamwear.
Client provides Swimzi with EPS or PDF file of their logo alongside a design brief and product requirements.
Bespoke design presentation produced by Swimzi for consideration by client. Client to provide feedback on presentation, any further & final amends re-submitted by Swimzi.
Client official to sign-off each agreed garment design from final presentation document.
Swimzi to provide sizing garments for members to try on, if required by client.
Client to submit final quantities & sizes for production. (Skip to point 11)
OR Online shop opening and closing dates decided by client with guidance from Swimzi.
Swimzi create Online Club Shop for approval.

Shop opening communicated with team members via client using a template provided by Swimzi.

Shop opens and closes to agreed timetable.

Order summary documents sent to client official for final sign-off.

On receipt of final sign-off production commences.

Production manufacturing period.

Delivery by air shipment to UK.

Club order collated in our UK warehouse before dispatching direct to members individual addresses or Client advised address.
Make an
Enquiry
Please note our office opening times are Monday – Friday 9:00am – 5:30pm.
We endeavour to respond within 1-2 working days but at busy times this may be a little longer. Please be assured that we will reply within 7 working days.
If your enquiry is urgent please call us.
Online Contact Form
Let us know if you're interested and a member of our team will get back to you as soon as possible.
CLUB BRANDING
Let Swimzi help you develop your brand.
We provide a FREE Club Branding service to all Clubs that sign up to Swimzi Club kit.